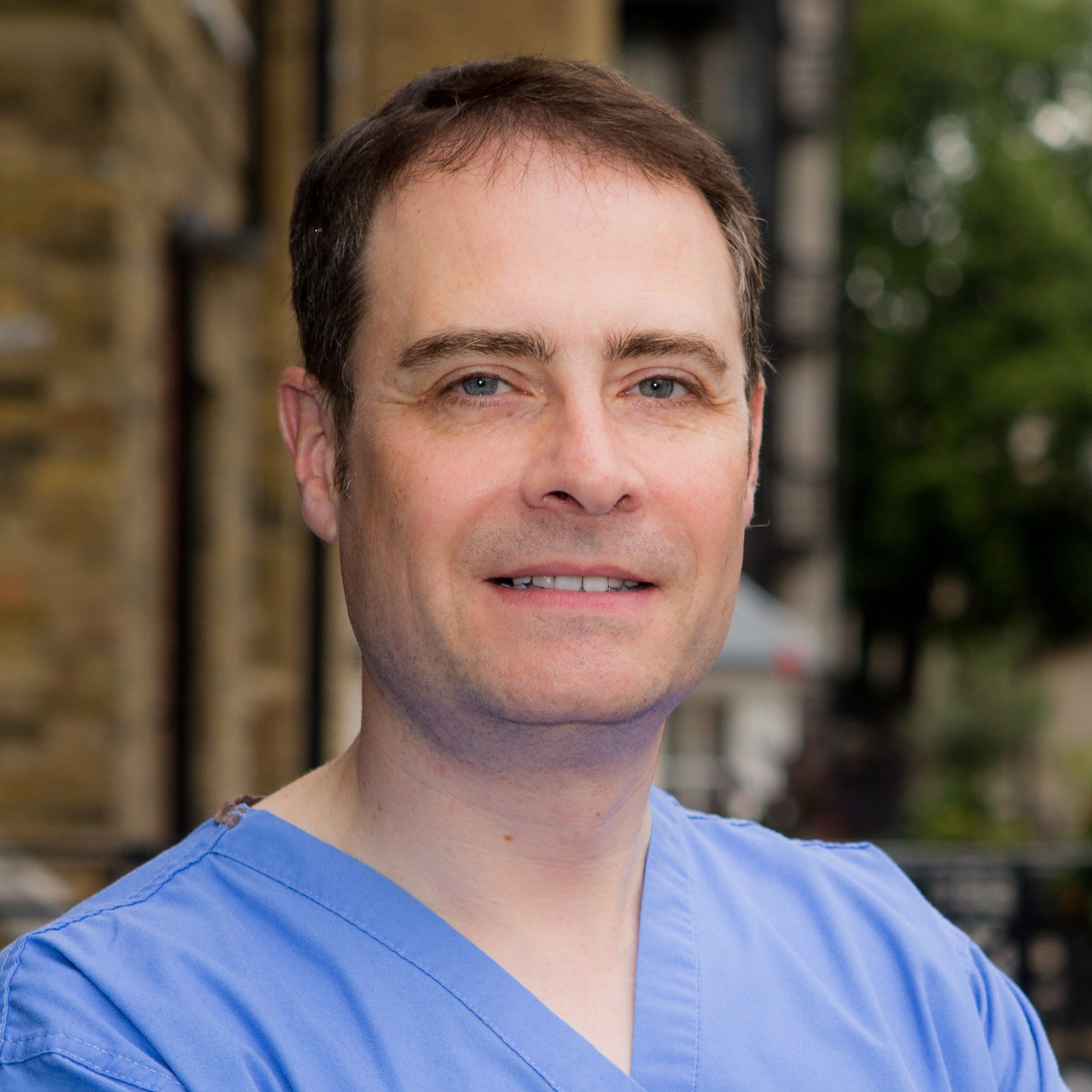 Dr Richard Rogers
Hair transplant clinic
Celebrating 23 years of hair transplant expertise and experience.
Welcome to the Head Quarters of Westminster hair transplant clinics in London, not just any hair transplant clinic but one with established quality.
About Westminster Clinic
Dr Rogers brings a very discreet, bespoke, ethical, family doctor approach to his hair transplant clinic and this quality, this reassuring safe pair of hands, is one of the reasons why he remains so popular after twenty three years performing hair transplants in London and the UK.
He works with hair loss patients who are committed to the very best hair restoration possible with cutting edge technology now becoming available. Those patients understand that the cheapest hair transplant will not be the best hair transplant and the best results are produced by a number of treatments, both surgical and non surgical.

If you want the latest information about the best hair transplant techniques in the uk, then the Westminster hair transplant clinic London, with our headquarters situated in Harley Street, can help. We offer advice and treatments for male pattern hair loss (MPB or androgenic alopecia) and female hair loss (FPB or non androgenetic). Hairloss can be helped by hair transplants (both Strip FUT or FUE and other hair surgery), hair loss drugs plus non drug natural alternatives such as Stemvita Nanofat. Thinning hair can be helped by simple hair thickener products (such as Nanogen fibres, Dermatch etc). There can also be a place for wigs, scalp micropigmentation (SMP) and hair styling.
Westminster hair transplant clinic London
The Westminster hair transplant clinic London and UK  website aims to be a centre for hair loss news, with links to patient stories, before and after hair transplant photos, hair transplantation surgery videos, interactive forums and blogs as well as an online hair loss shop to buy proven products. Visit the clinic head quarters hair transplant offices for a professional consult.
Watch a video of the clinic and hair transplant
A good hair transplant can be life changing, a great hair transplant even better! But to get the best hair transplant, you need a hair transplant doctor with experience, as a bad hair transplant can be worse than not having one at all.
Hair transplant cost should not be the only consideration, as a cheap hair transplant usually comes with the cost of a poor result. It is important to know that the very best hair transplant costs both time and money – cutting corners is a bad idea if you want a great hair transplant result. Some things in life aren't cheap and a hair transplant needs time and highly skilled staff.
We're already "30%" less than those clinics who have to entice you with discounts to pay for their sales staff as we don't have salesmen on commission. There is no need to risk going abroad, you can get great hair transplants at a hair clinic here in the UK. It is easy to find our hair transplant clinic – Harley St in central London is near all the stations and road links. We also offer consultations in Stratford on Avon, West Midlands.
Before and after photos of hair transplants
Our hair transplant results are untouched – the before and after photos are genuine and show what can be achieved with a variety of hair types, age and gender.
An internationally renown and respected hair transplant doctor with many published articles to his name, he was an FUE pioneer and introduced FUE into the UK in 2003 and is an acknowledged FUT (strip) hair transplant expert with 23 years experience and can repair FUT scars (repair strip scars). He also invented the "Practice changing" technique of the Slanticle incision. Literally, only a handful of doctors have such skills and experience to repair and improve previous hair transplant surgery.
Although we are a London based hair transplant clinic, we also offer consultations near Birmingham, Cardiff and online . We also have a Westminster Hair Transplant Clinic Europe website.
And even though we think hair transplants are great, we recommend other treatments for hair loss too.
NEWS!
What our patients say
Dr Rogers Compliment Letter 2015 – SG

When I arrived at the clinic on Harley Street I was welcomed warmly by the staff and did not have to wait long before the Surgeon (Dr Richard Rogers) came and introduced himself. I then sat down with Dr Rogers who spent time getting to know me, asking very detailed questions. He then spent some time with me penciling on different hairlines giving me plenty of time to think, whilst giving his expert opinion and advice on what would look the most realistic. When I had decided on the placement of my new hair line Dr Rogers made sure that I was happy with the outline drawn one last time walking round showing me it from different angles using a mirror.

Through Dr Rogers being so intent on making sure I was 100% happy with the procedure before going ahead really helped me feel comfortable and sure with my decision. With my hairline drawn and having been made to feel completely relaxed by Dr Rogers I was walked to the surgery. Even then Dr Rogers continued to make me feel comfortable introducing me to each of his nurses and explaining each step to me in detail of what they would be doing whilst he performed the procedure.

Having talked through the procedure with me and going over everything in extreme detail Dr Rogers asked me to place myself on the chair and then began to adjust the position making sure that I was completely comfortable. Now that I was sat comfortably and ready for the procedure to begin Dr Rogers began to guide me through each step before doing so. To begin with he explained that he would be administering general anesthetic to numb the surrounding area, and told me that it may hurt a little like a pinch. However, I did not feel a thing! In fact I didn't even realise Dr Rogers had begun, he was so gentle and light handed I was shocked and of course extremely pleased!

With the first part out of the way and the surrounding area completely numb, Dr Rogers told me that he would now begin to remove the strip of skin. At this stage I could honestly not believe how it was possible that I could not feel my skin being cut away. Throughout the procedure I was not once in pain and Dr Rogers continually made sure that I was ok and checked that I was in no kind of pain.

Better still Dr Rogers talked to me throughout the procedure and joined in with conversations between the nurses and myself. This really made me feel at ease and at times I nearly forgot that I was having a hair transplant. With my strip of skin removed and the nurses now taking each hair follicle from the skin, Dr Rogers began to stitch my skin back together. Even now I could not feel a thing and before I knew it Dr Rogers had finished.

Whilst the nurses continued to separate the hair follicles Dr Rogers offered me some water and asked if I had any food to eat to help boost my sugar levels. Once I had eaten a snack and topped myself up with water Dr Rogers made sure that I was comfortable before the procedure continued. He then explained that he would be administering some local anesthetic to the surrounding area for the hair follicles to be placed. With the area numbed and having been told what was to happen next Dr Rogers began to make tiny pin pricks into my skin for the hair follicles to be placed in by his nurses. I cannot stress enough how I did not feel a thing and it was over with so quickly, he was a magician with his hands! It was now time for the final part of the procedure; the nurses began to delicately place my hair follicles in one by one.

With the procedure now finished and my new hairline complete, I was given plenty of time to slowly sit myself up. Dr Rogers then offered me some water and food to help boost my sugar levels. Now that I had my bearings back, Dr Rogers walked me into a quiet room and showed me to a mirror. He then said that he would leave me for a few minutes to look at the hairline. After a few minutes had passed he knocked on the door and asked if I was happy with the outcome, to which I found myself near on speechless! I told him how happy I was with it and continually thanked him for doing such an amazing job.

He then asked me to take a seat and began to explain in detail how to care for my new hair each day and gave me a detailed plan on paper. He then gave me a spray that he explained would help to clean any blood away from the surrounding area. After making sure that I was completely happy with the outcome and asking if I had any questions Dr Rogers shook my hand and wished me the best of luck with my new hairline.